ST. BEN'S WINS APPRENTICE AWARD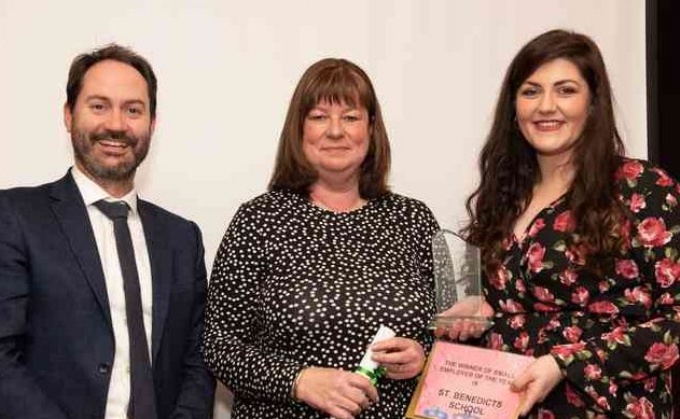 St. Benedict's C of E VA Junior School are delighted to have earned recognition for their apprenticeship programme.
In the past two years, we have employed four apprentice TAs, investing time and expertise into these valued members of staff. Due to the success of the apprentices at St. Benedict's, the school was nominated by Strode College as 'Small Employer Apprentice Provider of the Year', going head-to head with over a hundred other employers. At the recent Somerset Apprentice Awards, which took place in Taunton, St. Ben's scooped the award and a delighted Mr Ranger and Mrs Newbury accepted the award (whilst being heckled by Miss Catchpool and Mr Pithers) on behalf of the school staff who have worked as a team to support the apprentices.